Easy mushroom soup 🍄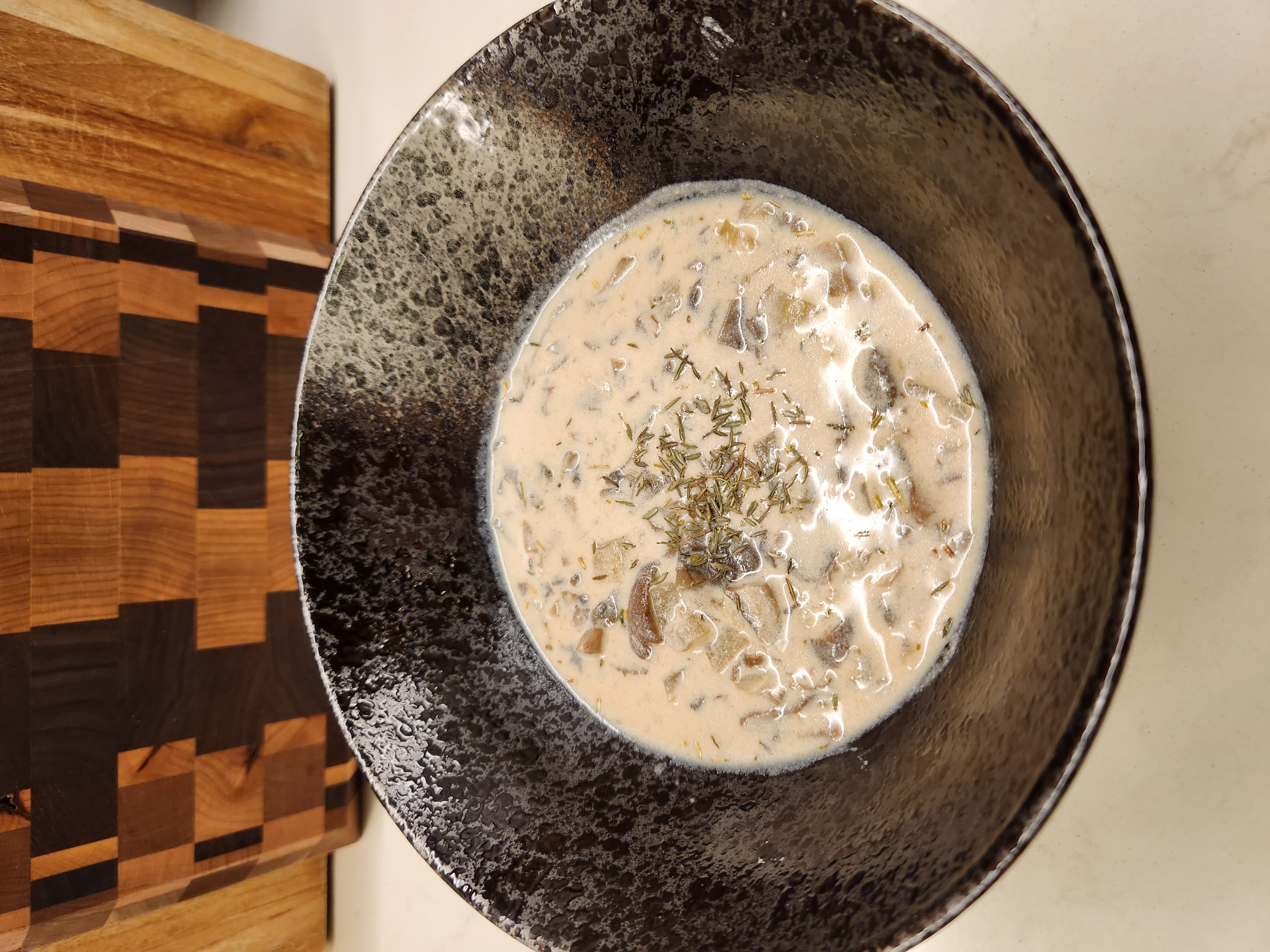 Easy mushroom soup 🍄
Instructions
1. Chop all the mushrooms and onions into smallish pieces and mince your garlic. Put in separate bowls.
2. Oil a big pan and brown your onions. Then add in garlic and brown that too.
3. Put in all the mushrooms and all the chicken broth and deglaze that pan.
4. Cover the pan and let it boil.
5. Mix together the sour cream, greek yogurt, and flour
6. Temper the sour cream mixture by putting some of the hot broth into it and mixing it in. Do this a few times, then pour the whole mixture into the pan and stir vigorously.
7. Turn off heat. Season with your desired seasonings and mix.
Source
Adapted from https://aubreyskitchen.com/healthy-mushroom-soup/
Ingredients
24 oz mushrooms (big box from Costco)
3 cups chicken broth (or use chicken bouillon and water)
Seasoning (all optional, can be fresh or dried):
Rosemary, thyme, sage, parsley, pepper, salt