A good ole sausage fest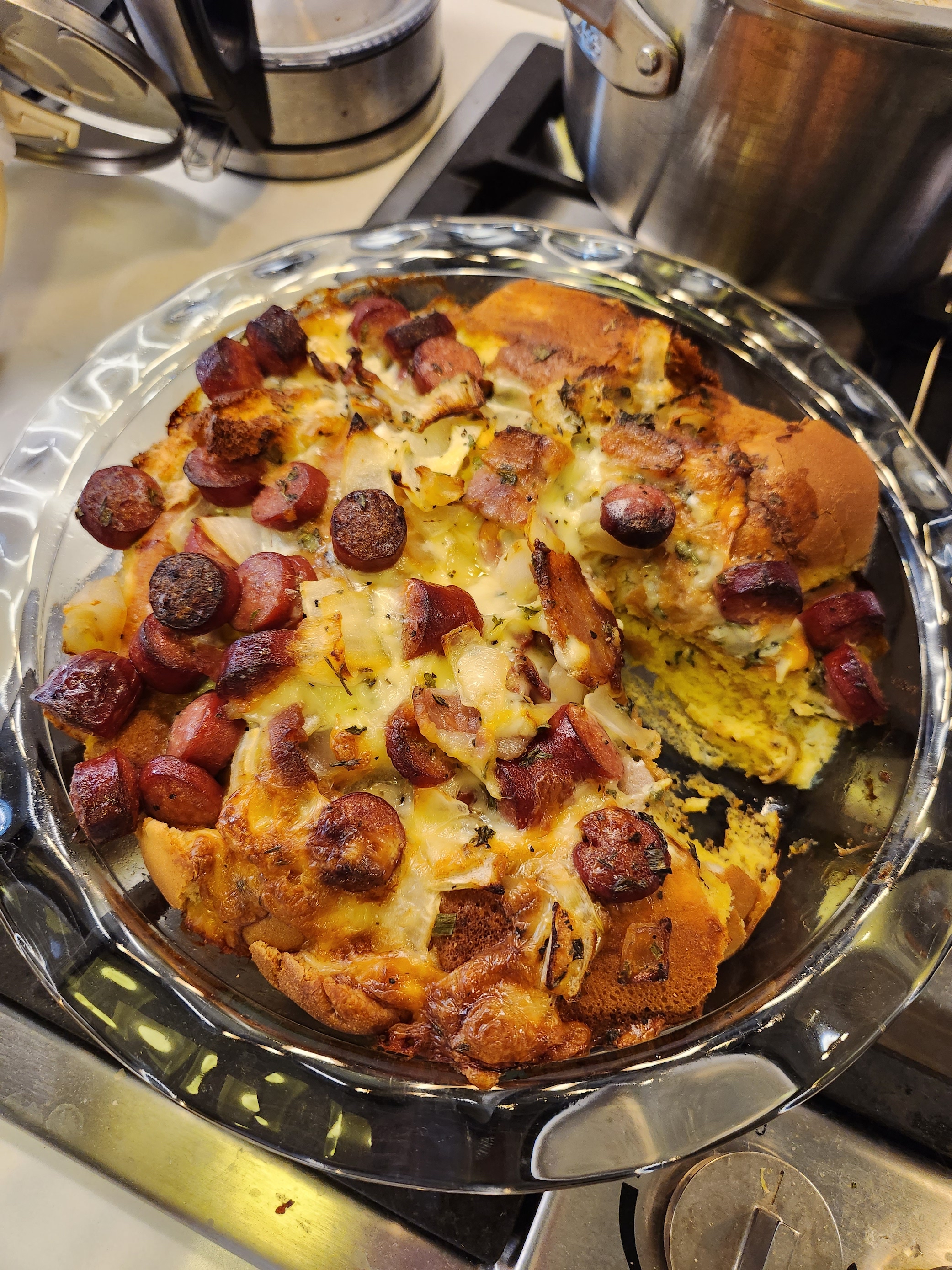 A good ole sausage fest
Instructions
1. Preheat oven to 350 degrees.
2. Crack the eggs into a large bowl and whisk.
3. Add in the milk and cheese.
4. Cut up your onions, mushrooms, meat, and other add-ins into bite-size chunks.
5. Pour the add-ins in. Season with salt, pepper, and other spices.
6. Grease a pie pan (or 2 smaller baking pans). Line the bottom with the hot dog buns split in half.
7. Pour the mixture in the pan.
8. Bake for 40-50 min, until the middle has set.
9. Enjoy! Makes a great breakfast!
Notes
I came up with this to get rid of a lot of hot dogs and to spread the glizzy rizzy.
Ingredients
Add-ins (all optional):
Pepper, some other spices like parsley, chives, basil etc.